Introducing the Smile It Forward Project
Aug 23
Yesterday I announced the launch of a new Mummy Smiles initiative – the Smile It Forward Project!
…for every Mother who has lost her smile, there are hundreds of women who will gently give her one of their own.

Natalie Birt
The Smile It Forward Project is an avenue for mothers, and friends of mothers, to be able to identify and assist other Mums in need. We have been blessed with a beautiful and positive community here, and many of you have commented on how important it is to you to be able to offer support to each other in times of need. So this Project will be a collaboration of all of us – Mums helping Mums, and offering a smile to those who need it most.
Being such a new idea, and already having taken a few weeks to get off the ground, I would love to hear your feedback and input about how we can really make a difference. But I figured, the sooner we launch, the sooner we can start helping others.
—————————————-
This week I would like to introduce you to an organisation that I connected with after seeing their request on Givit. I spoke with the Shelter Manager who facilitates a Domestic Violence Refuge for women and children. This particular refuge is the biggest in South-East Qld and provides shelter to women and their children for anywhere from 1 week up to 12 weeks. When the women arrive, it is usually with little more than the clothes on their backs. They are offered shelter, safety, clothing and protection. The refuge supports the women in deciding whether to return to their homes or to leave, in which case they are assisted in finding new housing, employment, new schools for the children, access to legal professionals to contend with court orders and safety planning. Counselling is also a major component of the refuge programme.
Domestic Violence continues to be an issue that is rarely discussed in our society. Victims are often ashamed to have found themselves in such a situation, and may never have asked for help due to embarassment, and fear of retribution from the perpetrator.
These women are just like you and me. They come from all backgrounds, all cultures, all ages, all jobs and careers. They are the 1 in 3 women who have faced sexual or domestic violence in Australia. It's very likely that you or someone you love has been in the situation that these women are in. So when these Mums bring themselves and their children to the refuge, they are showing enormous strength and incredible resilience. Can you imagine bundling your children up in the middle of the night, and knocking on a strange door, asking for help? And now imagine being told that there is no room available. Because the tragic facts are that the instances of Domestic Violence are increasing in our society, and yet there has been no increase in funding and no new beds created, for more than 20 years. Sadly, the refuge is incredibly, exhaustingly, and overwhelmingly busy.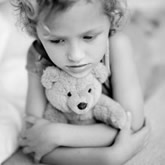 How do we help???
There is often such limited resources available to these refuges, that the primary emphasis is on providing support and guidance to the mothers. Children often feel scared, anxious and traumatised by what has happened. The refuge would like to be able to provide little Packs of Love to the children to help them settle into the refuge and their new lives. These packs will also help them to start at new schools, as they will often not have been able to collect their belongings from their old school.
These packs could contain any or all of the following:
backpack
scissors
pencils
colouring in pencils
felt pens
colouring in books
story books
glue
sharpener
ruler
pencil cases
Our mission???
To collect as many of these items as we possibly can. While they don't have to be brand new, they must be in excellent condition. Stationery products are very cheap from places like Crazy Clarks, Big W, K-Mart and the bargain stores. You may like to pick up a pre-paid satchel from the post office, and see how much you can fit into it. Alternatively, if you would like to send a gift card (Big W, K-Mart etc), then I would be happy to make the purchases on your behalf (and send you a photo of what your kindness has provided!).
If there are a few of you in one area, you may like to combine together to save on postage.
All donations can be sent to Mummy Smiles – PO BOX 192, Waterford West Q 4133.
Goods will be purchased, collected and donated by mid-September. So next time you are at the shops, have a quick look and see if there is something you think might be helpful.
If you or someone you know is affected by domestic or family violence, please see
DV Connect
for information on how to find safety and support.
————————————-
THANK YOU to those of you who have been so excited and supportive about the launch of Smile It Forward. Over time, we will be covering many charities, and helping many Mummies across the country. There will also be plenty of different ways you can help – and I understand that sometimes you can, sometimes you can't. That's more than OK.
If you have a business or ideas of ways that you can contribute to the Smile It Forward Project, I would love you to contact me at natalie@mummysmiles.com
Together, we CAN make a difference.