Starting School and Making New Friends
Nov 11
Fred has his first Prep play morning today. I have been looking forward to this day for months! And now I suddenly feel really anxious and nervous. But not for him – for me!!!
Due to a couple of reasons, we have decided to send Fred to a different school to where Maddy goes. I LOVE Maddy's school – it is one of the reasons we decided to settle in this area, and I had hand-picked it from many many schools. However it is MASSIVE, with a very strong focus on academic excellence. It's also very expensive! And so while it suits Maddy down to the ground, I just wasn't sure that it would be so well suited to Fred, so for the money we were outlaying, it was just too much. And I absolutely believe that different children need different things for a successful and happy education.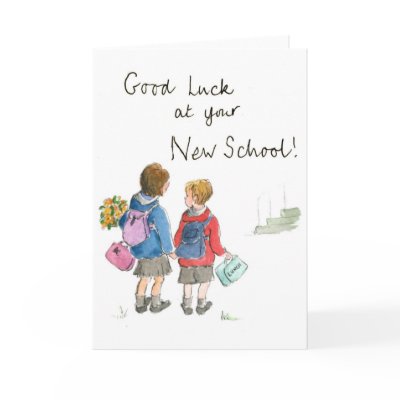 So here we are, about to meet his new teachers and play in the new classrooms, and all I can think is "Take me home!!". I want to be at the other school, I want to walk into the classrooms that I know like the back of my hand. I want to greet the teachers who taught Maddy and I want to chat to the Mums who have seen my children grow before their very eyes.
It's taken me years to find some wonderful school friends, and we have shared so many laughs, and tears, and vents of frustration. These are the friends who see my children asleep in the car, and offer to collect Maddy so I don't have to wake the baby. The friends who will at random decide it's time for a coffee date, and we head off for a good gossip session.
And the teachers are second to none. Absolutely brilliant. They nurture, respect and guide the children to be the very best that they can be. I am the parent that I would have dreaded as a teacher! I have very high expectations, and have always been more than impressed. The children are valued and respected, which means more to me than anything.
In my heart, I know that everything will be fine. The school is literally across the road, and also has an excellent reputation. There are just 3 Prep classes so it feels like a little family, where everyone knows each other. Except I don't.
And as I wave Fred off to play with his new friends, I will be chatting to other Mums, hoping to start the first threads of friendship that I have been so lucky to find at our other school.
I'm a little nervous – so wish me luck!
Tell me I'm not the only one who feels like this??