I have just completed Round 1 2012 of the Michelle Bridges 12 Week Body Transformation (12WBT).
I completed the same program last year and wrote my review HERE, so this time I thought I would answer some of the frequently asked questions that seem to come up a lot. I also asked YOU to ask me some questions, and ask you did. So here goes:
Q. I would love to know what is involved with the food!! Do you think kids would eat it?? I just don't want to make different meals for everyone!! Did your kids eat it??
How much work is involved regarding exercise? I have 4 kids, 6,4,3 and 5 weeks so would be doing it around them.
A: The food is brilliant, and in my honest opinion it is the best part of the program. It is quite varied so you don't feel like you are eating the same thing over and over again. There is a good mix of beef, chicken, fish and vege options – and LOTS and LOTS of vegetables! It really depends on how strict you want to be on yourself. I love following the plan to a T, and not having to think about what to cook. BUT my children would not have eaten many of the meals, so most times I did prepare two dinners – one for hubby and me, and one for the kids. Over time, I think it's important that the kids learn to adapt to the new flavours and meals, but it was easier for me to just cook separately.
The exercise component is massive and one I failed at miserably. But here's the key – for weight-loss, the secret is 80% diet, 20% exercise. So if you really feel like you would struggle to find the time to exercise (ideally you need about 1-1.5 hours per day), then don't let this put you off. If you can't follow the plan, be creative – use Exercise DVDs, skip in the backyard with the kids, push the baby in the pram after school drop off. I recommend a Heart Rate Monitor as this will help you find a good level of exercise and you can track your calories burned – which is what it's ALL about! If you don't want to lose much weight but want to tone up, then the exercise plan is really important to stick to. I have seen friends' bodies' change in front of my eyes to be beautifully trim and taut – but they stuck with the exercise every-single-day.
Q. I have just read your review from the last stint of 12wbt and I'm interested to know what has changed in the program since you last completed it? Any success with finding the time to exercise? Any tips for mums of little kids? I'm considering doing the program – and getting up earlier in the morning to find the time. And I'm also wondering about the food – I'm at least a 50 minute drive from a Coles, but have a small and ordinary IGA closer. Will I find it difficult if I cant get the listed ingredients?
A: There hasn't been a WHOLE lot 0f change in the program. I guess the logistics are better – the printable menu plans "look" a little nicer but the concept is still the same. But the food is different (with some old favourites) which I was pleased about because I didn't want to just repeat the last round in terms of food. There seems to be a greater emphasis on forum participation and lots of prizes every week – which is great motivation for some.
Look, there probably would be some foods that you might not be able to find at the IGA (hey there are some I can't even find at my Coles!) BUT in saying that, I think that's an easy work-around. It might just mean making a couple of substitutions here and there, and that is perfectly OK. I would say the biggest factor is if you can get fresh food and vegetables. If you are able to get those on a regular basis, then you'll be fine!
Q. I am wondering what the mind set tasks are like? I know that is where I really need the help, to keep going when I really don't want to and how to get rid of the negative self talk.
A: The mind-set tasks are really interesting. They encourage you to reflect on your habits behaviours and see how they have contributed to your weight gain over the years. The only real disappointment is that none of the program is personalised to YOU. So you may find that some weeks, you really GET the lesson, other weeks you may find that it's not totally relevant to you (although they are very general so you can get something from most of them).
If you think you will have trouble sticking with it, my advice would be to sign up with a friend/mentor/buddy who will be your key motivator. Unfortunately, from the program alone, there is no-one to "pick you up" if you fall off the wagon – the responsibility is entirely on your shoulders. I think that is why the forums are so popular – it's a great way to meet new people and stay accountable. And because everyone is in the same boat, there will always be someone to listen to your concerns and encourage you to keep going. But again, this is up to you – you have to be ACTIVE in the forums in order for this to be helpful.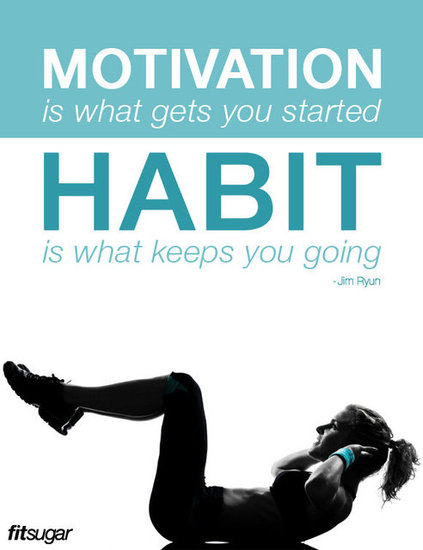 Q: I was thinking of doing the 12wbt but am not sure if it is truly worth it.. we are a one income family so I don't really want to throw away money that wont be truly well spent. Does it help you to stay on track? 
A: This is a really tricky question, because I know that it's a considerable expense for many people, so it's certainly a question that is in people's mind. My short answer is…. Yes BUT only if you are really and truly motivated and ready to make the changes required for the program to be successful. This means committing 100% to the food (or food and exercise) plans and not deviating from the end goal.
It is no different to any other weight loss plan in that you have the ultimate responsibility in making it work. The tools are there, the support is available IF you ask for it, and the proof is in the pudding (so to speak), so if you have reached a point in time when you are absolutely READY, then Yes – go for it. It will be life-changing for you and probably for your family too. But if you are still in two minds, and not quite sure whether you are ready to go the whole hog, then maybe there are better (and cheaper) options for you.
The Michelle Bridges Cook Books are great and feature lots of the recipes from the program, so maybe you could dip your toe in the water that way, and see how you enjoy preparing and eating the food.
Q: I'm thinking of signing up soon but I had shoulder surgery in January, and am still slowly recovering.  The injury makes it difficult to do hard exercise which 'jars' the shoulder.  What was the exercise program like?   
A: There are a few different options with the exercise program, and they do vary to ensure a good mix of cardio and strength. As I mentioned above, if you are joining the program to lose weight as a primary goal, then just sticking totally with the nutrition plan will be sufficient. Then you could build on or adapt the exercise that you feel comfortable with (as advised by your GP or physio). Even just quick walking is a whole lot better than nothing, and something that I was often limited to when I had Lucy with me.
~~~~~~~~~~~~~~~~~
I hope this has been helpful and answered some of your question about the program. If you are truly ready to make changes to your life, and be fitter and healthier, then this program is right for you. Expect yourself to achieve success…and you'll be amazed at what you can do.